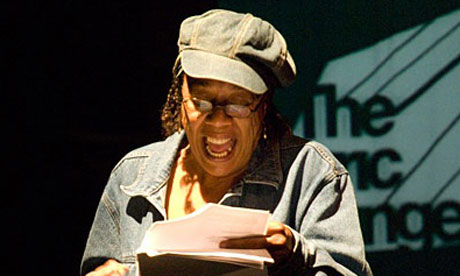 An inspirational interview with Jean Binta Breeze, Jamaican British poet and dub poetry performer on BBC World Service "The Interview".
She discusses her ongoing schizophrenia – the madness she experiences is often expressed through her poetry along with race and sexuality – her being put in a police cell and being sectioned in Britain following one attack and the impact on her children whom she had to give up to her mother because of repeated periods of illness.
"Wen yuh see she walk
holdin freedom water
balance pon she head"
Caribbean Woman
If there is one book of poetry you read this year – read Jean Binta Breeze – "on the edge of an island" or any of her books.
Links: Listen